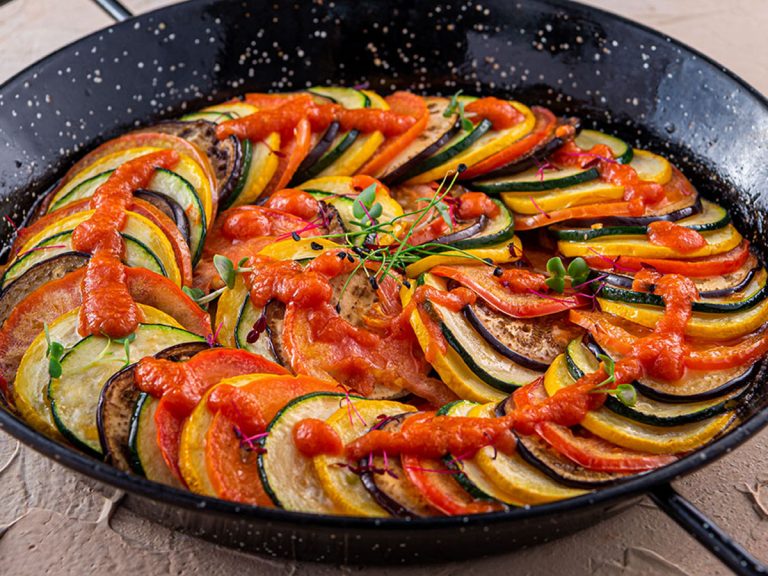 A colorful Mediterranean pan of hearty grilled and specially seasoned vegetables.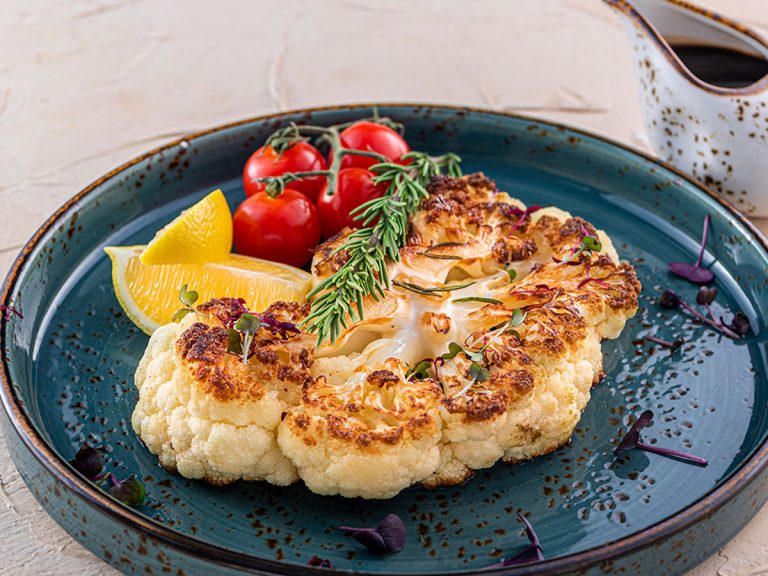 A light vegetarian delicacy of fresh and grilled cauliflower, seasoned with olive oil, and garnished with fresh herbs.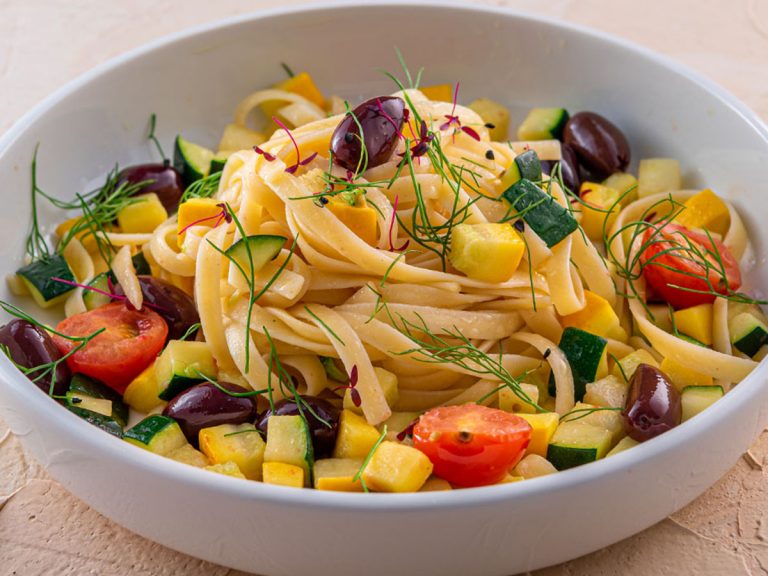 A medley of pasta with an assortment of tasteful mediterranean vegetables.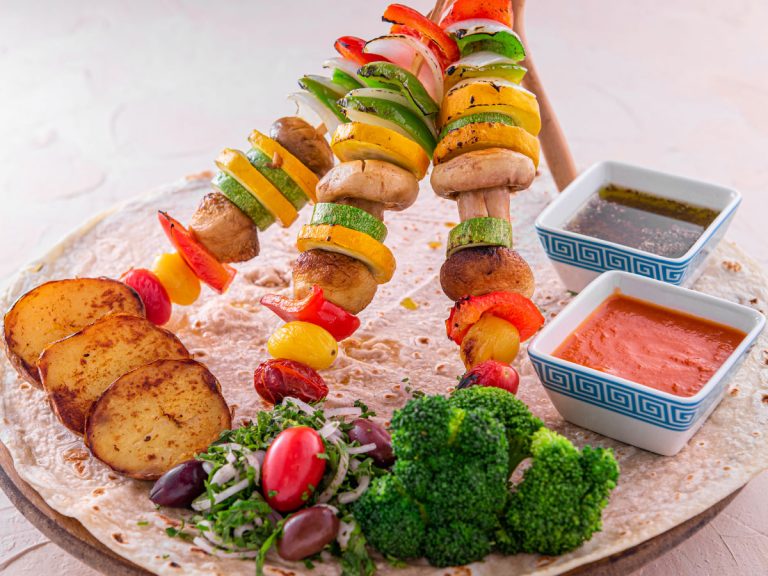 A traditional assortment of appetizing grilled vegetables served with tasty Greek sauces.