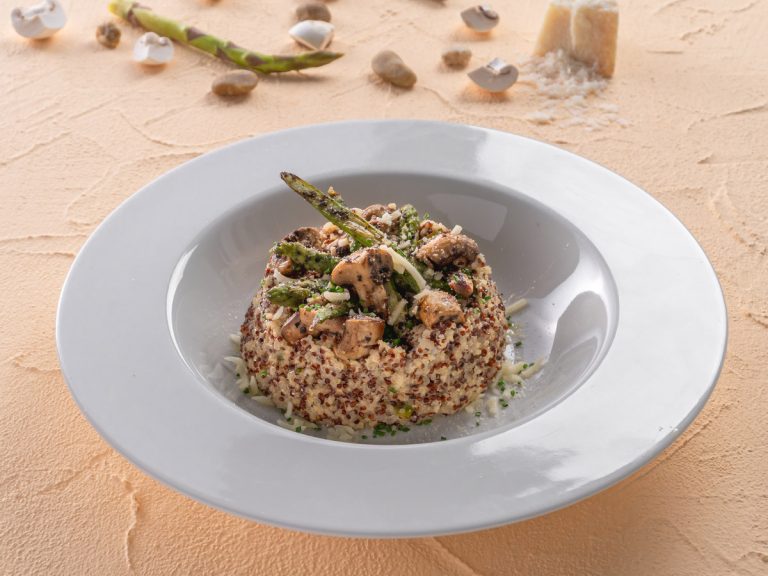 Fluffy quinoa, cooked to perfection, delicately infused with the earthy and distinctive essence of truffles.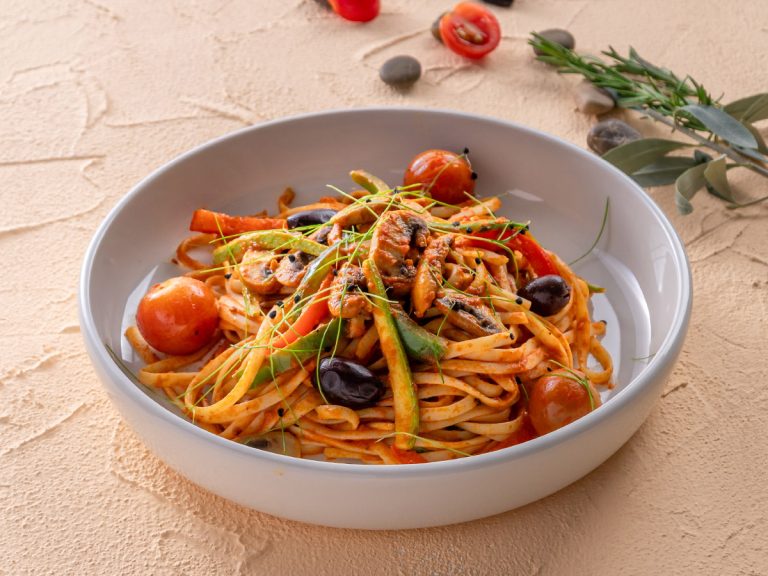 A medley of pasta with an assortment of tasteful mediterranean vegetables.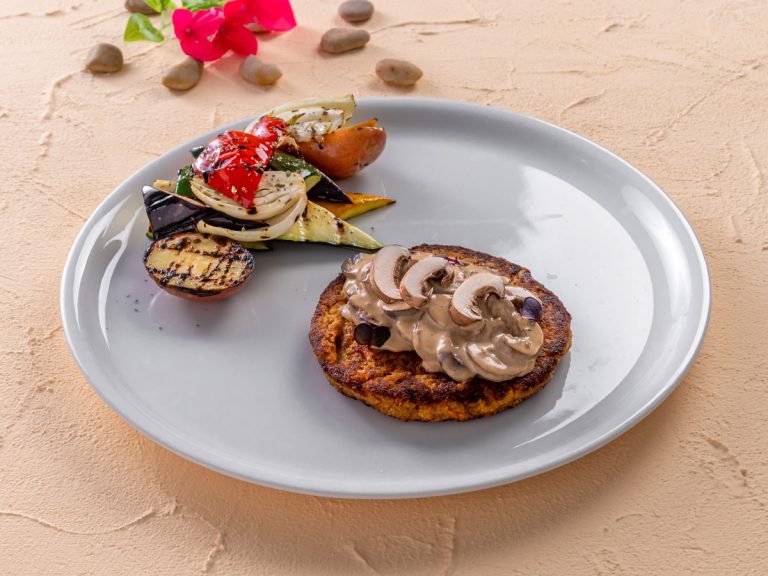 Indulge in our delectable Vegan Steak, a plant-based marvel that captures the essence of a traditional steak in a compassionate and sustainable way.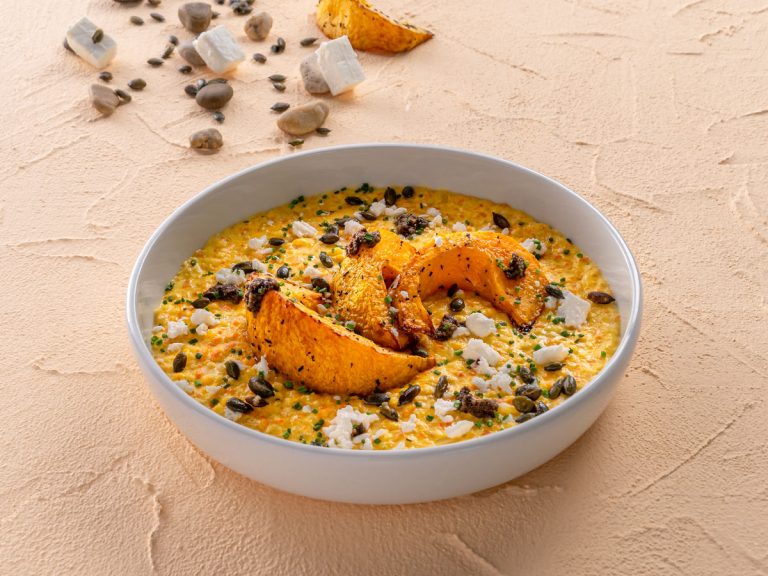 This creamy and comforting dish combines the richness of pumpkin with the delicate creaminess of risotto, offering a delightful culinary experience for vegan enthusiasts.