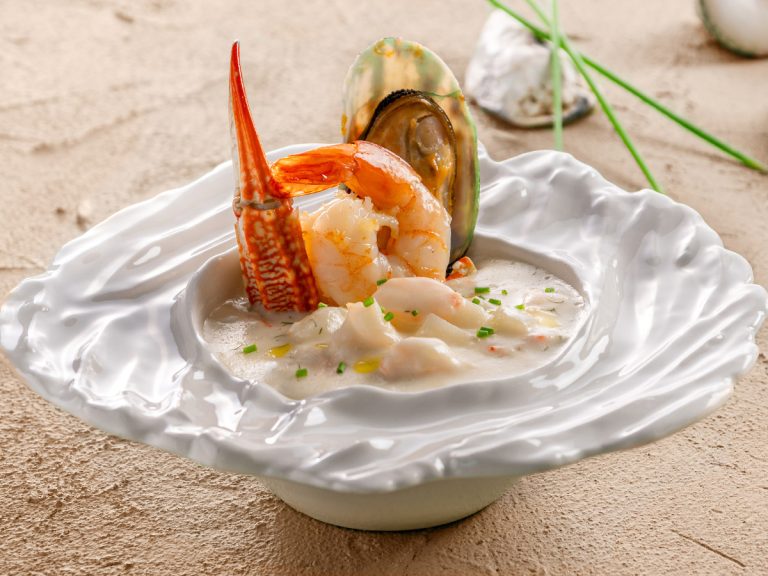 A velvety blend of seafood, veggies, and rich fresh cream.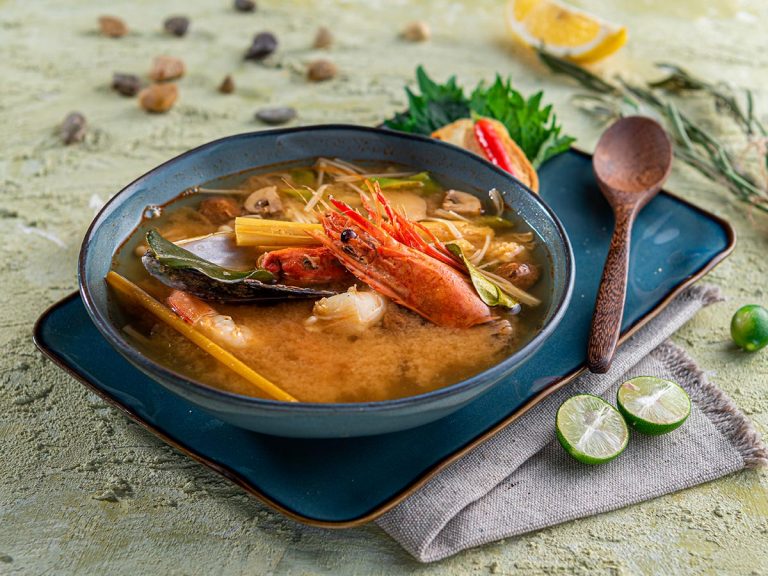 A Savoury blend of spicy and sour Thai Soup, with an assortment of Asian vegetables and fresh seafood (Shrimps, Calamari).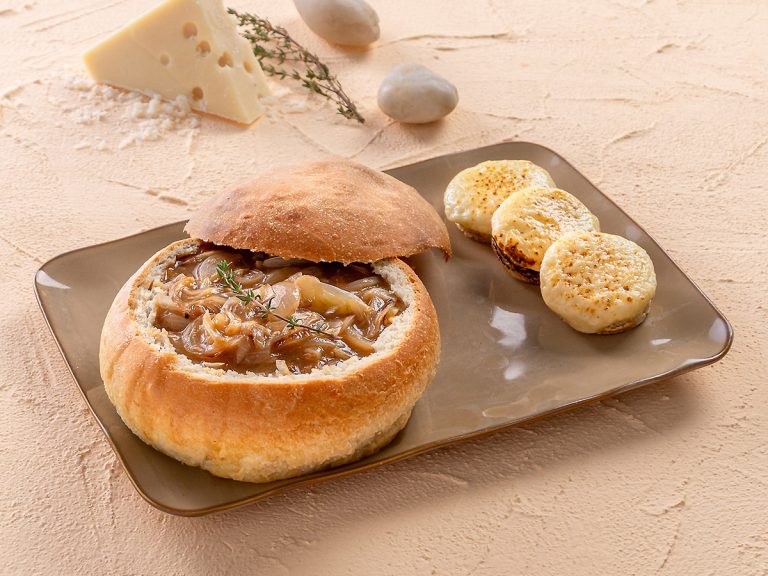 This hearty and flavorful dish pays homage to the traditional onion soup recipe that has delighted palates for generations.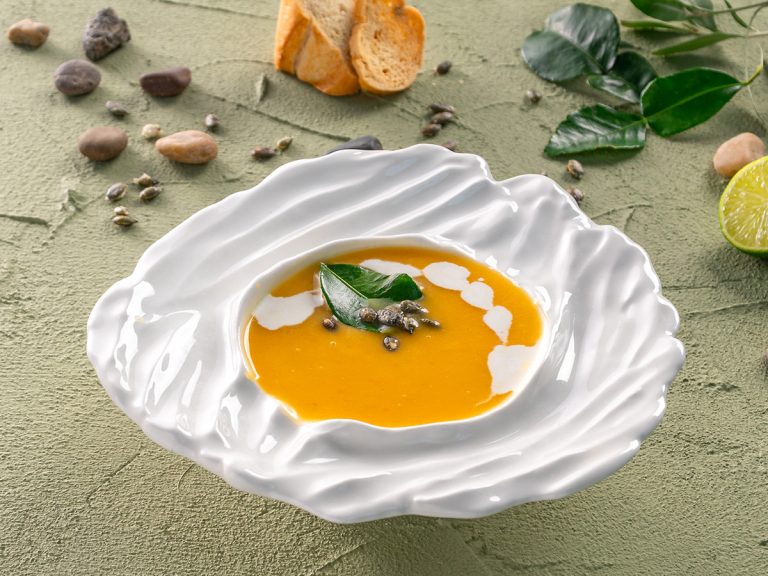 A smooth blend of seasoned pumpkins, with a drizzle of cream fresh, topped with caramelized pumpkin seeds, served with a side of toasted baguettes.