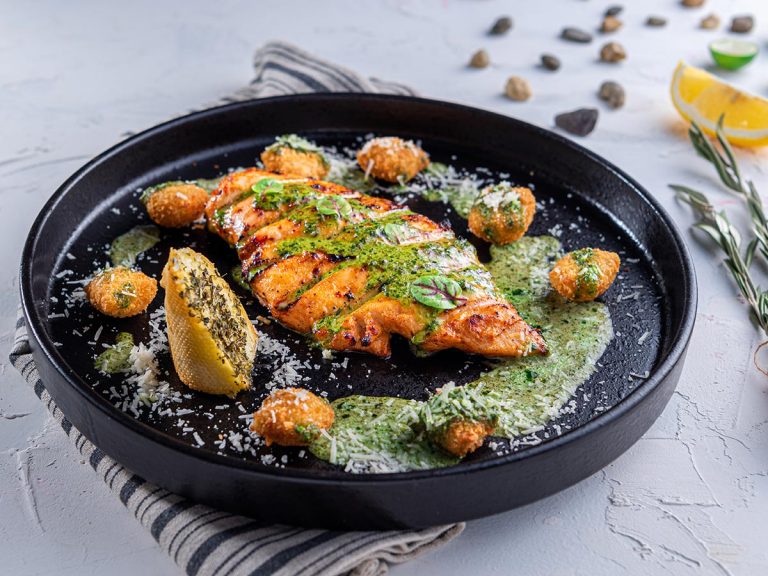 Grilled chicken fillet, topped with pesto sauce and parmesan cheese, and served with fried ravioli.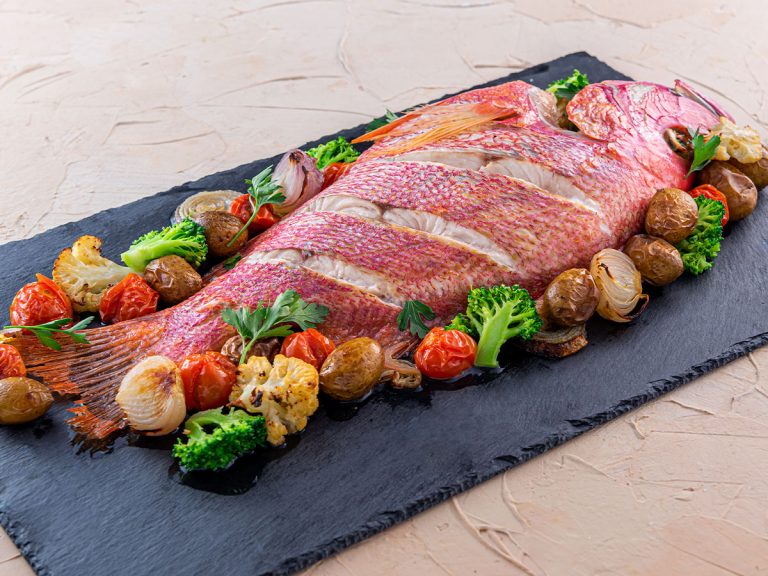 Grand Mediterranean Snapper
A massive fresh red snapper, grilled to perfection in Mediterranean style marination, with side roasted vegetables. (Good for Two)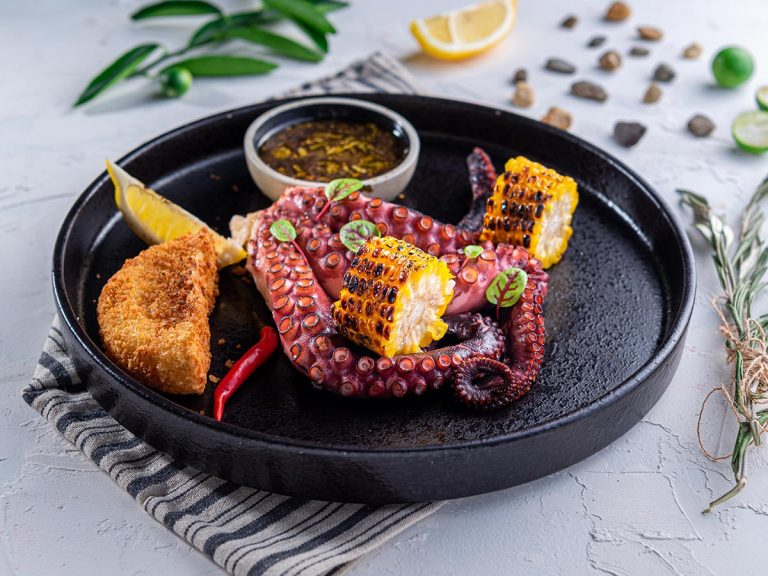 Grilled octopus tentacle, drizzled with Mediterranean sauce, garnished with herbs, and served with grilled corn and fried mashed potato.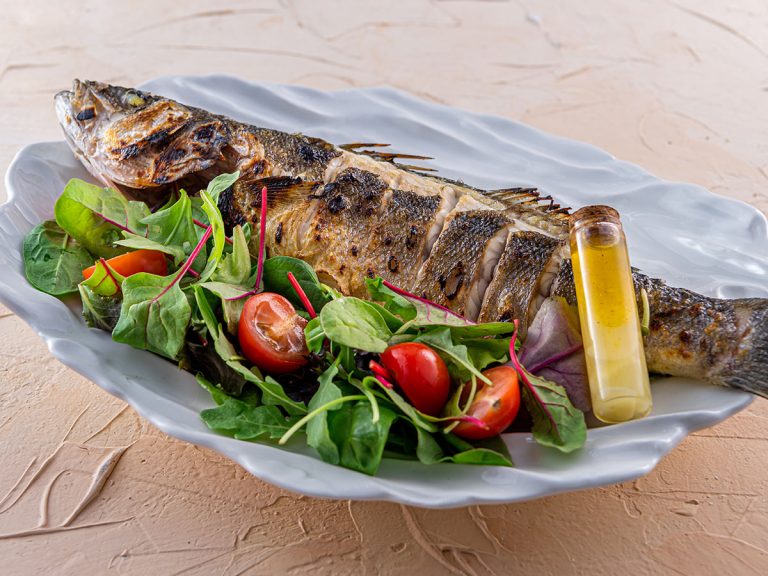 Greek maritime Seabass, seasoned with garlic, olive oil, and lemon dressing, served with a blend of greens and cherry tomatoes.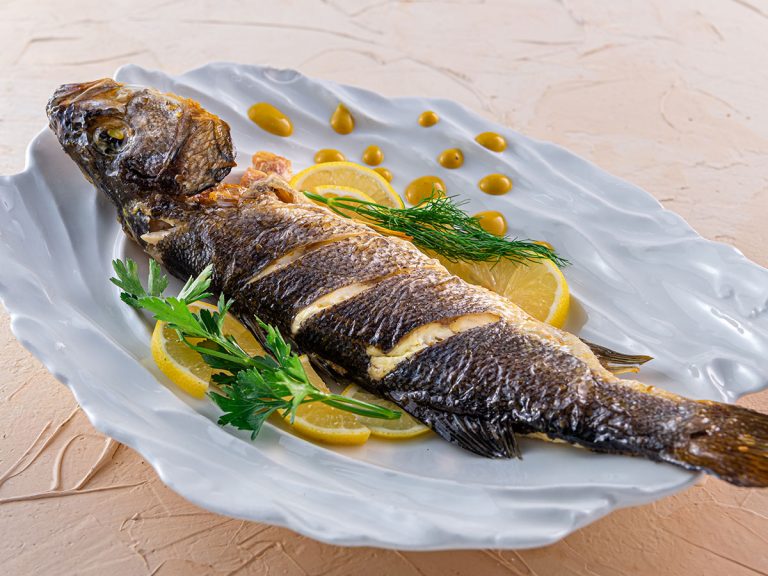 A Greek maritime grilled dish of Seabass with lemon butter dressing, served with fresh herbs.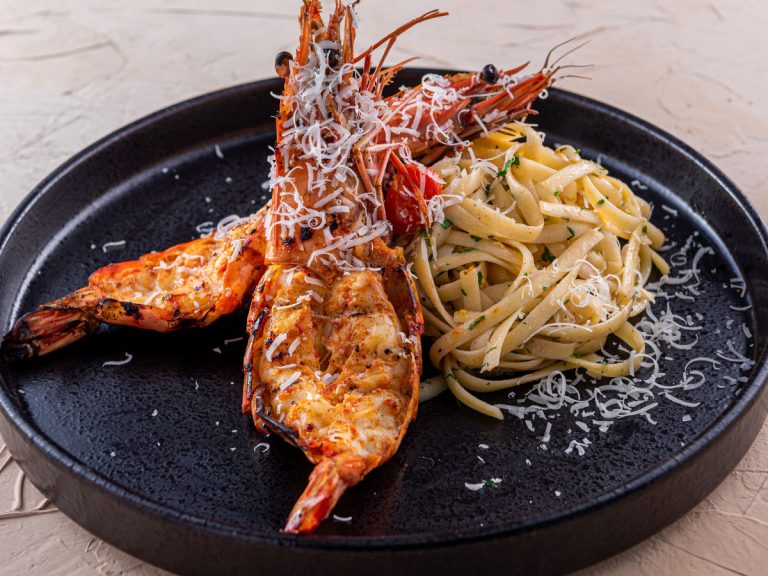 A seafood delicacy of pasta and savory grilled baby lobster, topped with Parmesan cheese.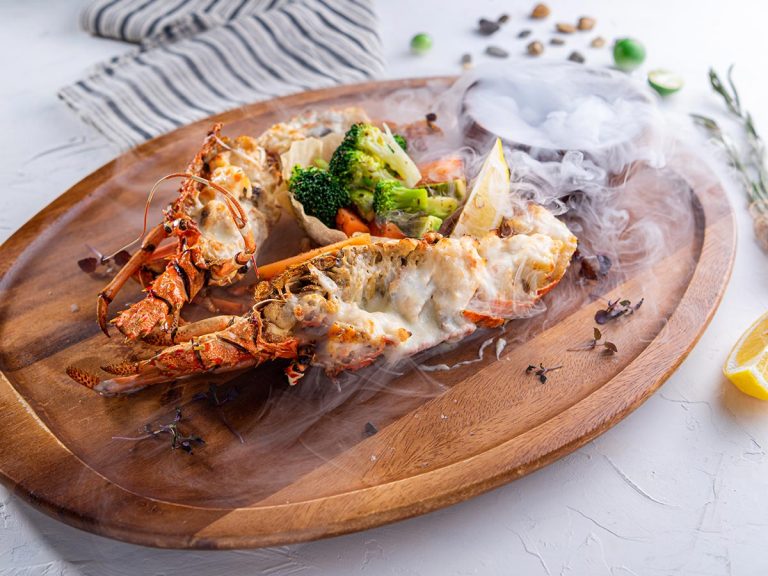 Piquant oven baked lobster, grazed with melted cheese and creamy sauce, served with assorted vegetables.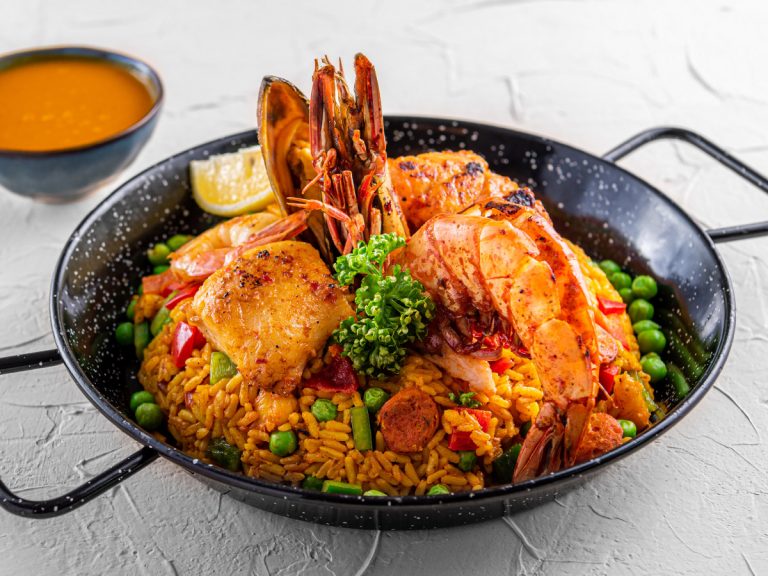 A bed of Mediterranean style saffron rice, infused with vegetables and covered with a rich assortment of seafood.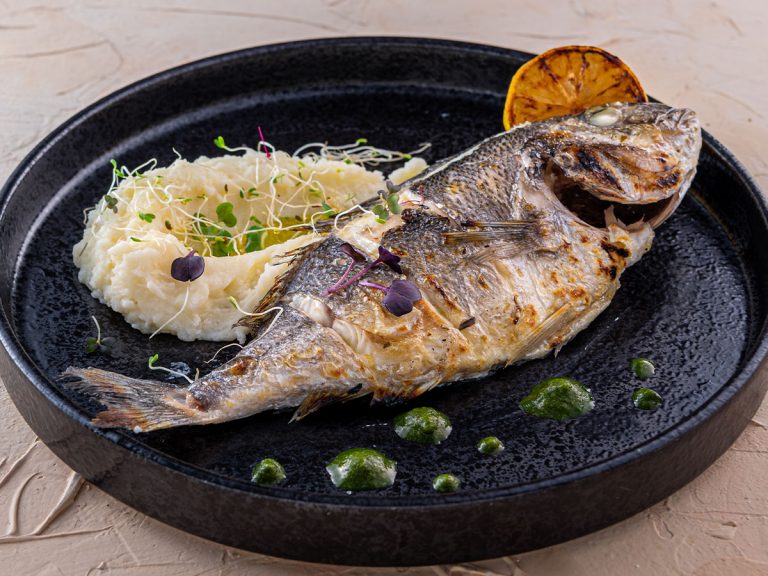 A delectable dish of grilled Seabream with lemon, seasoned with coriander pesto sauce, and served with mashed potatoes.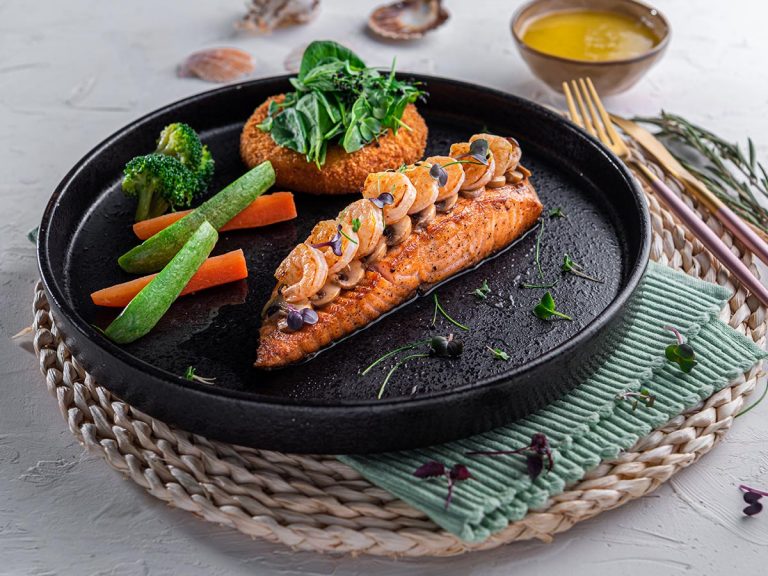 Tender salmon fillet, prepared with French meuniere sauce, topped with shrimps and mushrooms, served with fried mashed potato, garnished with spinach.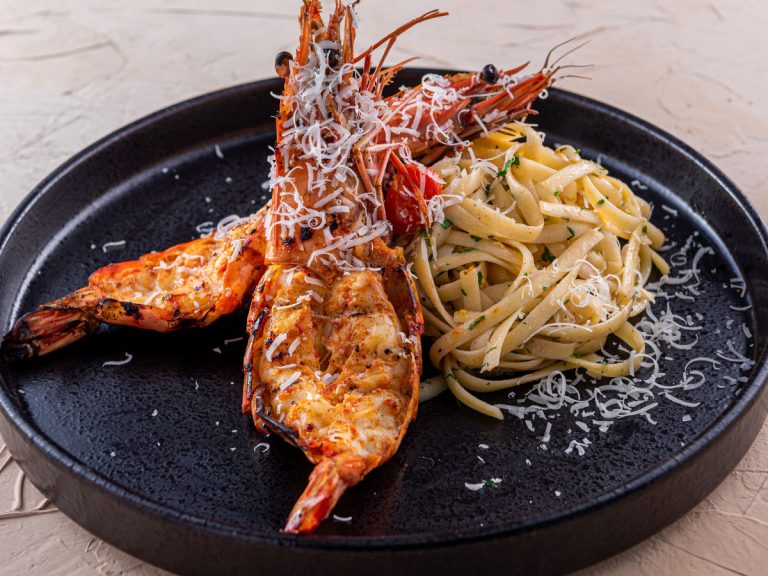 A seafood delicacy of pasta and savory grilled jumbo shrimp, topped with Parmesan cheese.
Greek-style roasted Seabream fish, prepared with olive oil, garlic, and lemon, served with baby potatoes, and garnished with rosemary.