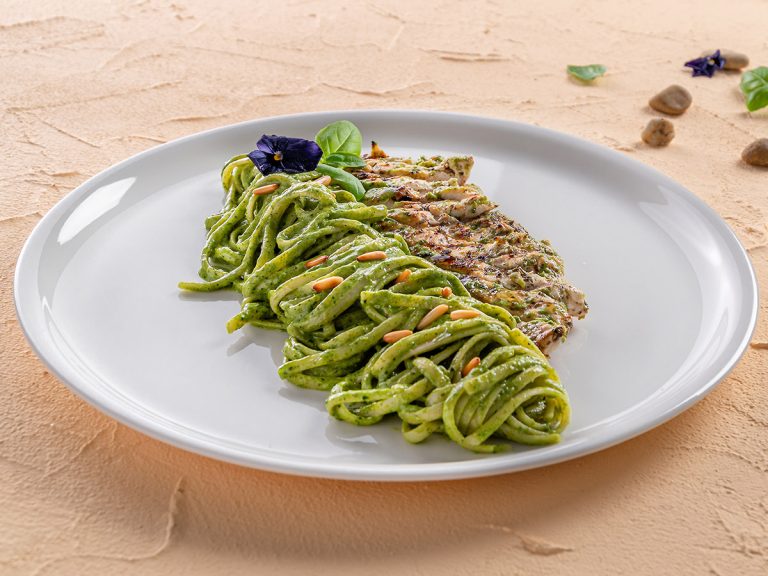 This dish features a succulent chicken breast paired with a delightful pesto-infused pasta.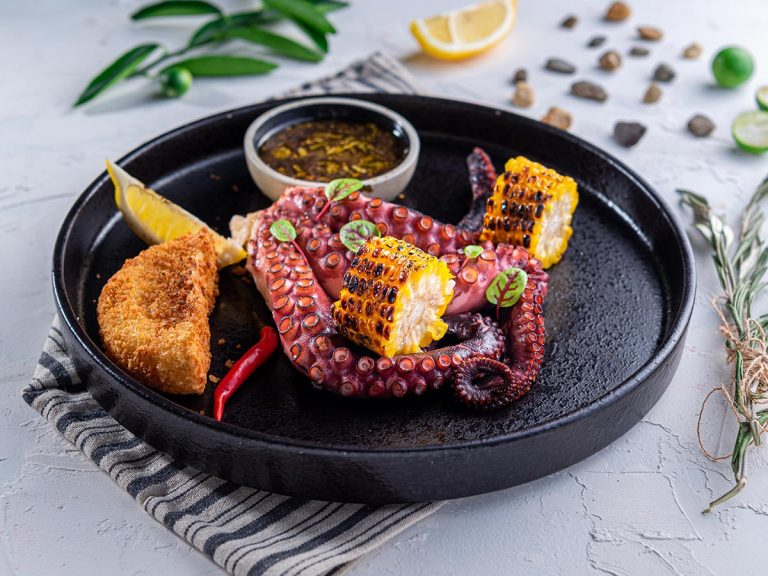 Grilled octopus tentacle, drizzled with Mediterranean sauce, garnished with herbs, and served with grilled corn and fried mashed potato.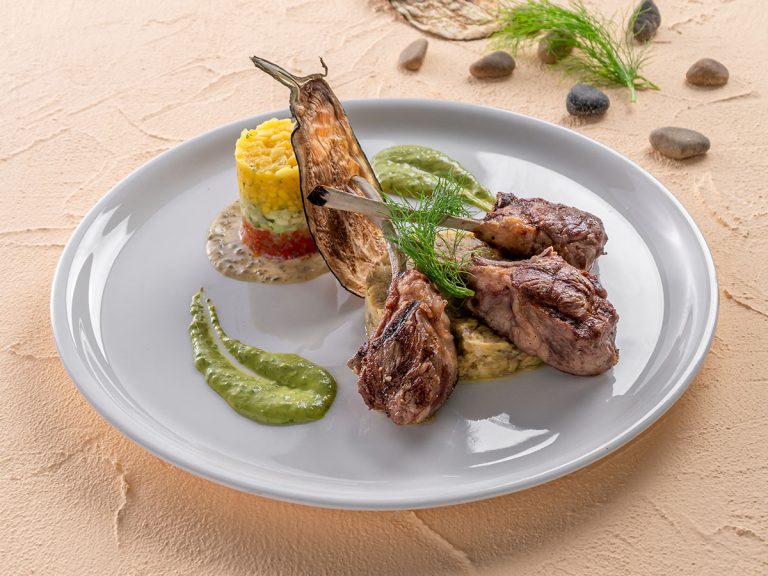 Succulent lamb chops, perfectly grilled to tender perfection, take center stage on a bed of roasted mashed aubergine with smoky richness, sided by herbal hollandaise Sauce, and a vibrant tomato, avocado, and mango tartar stack.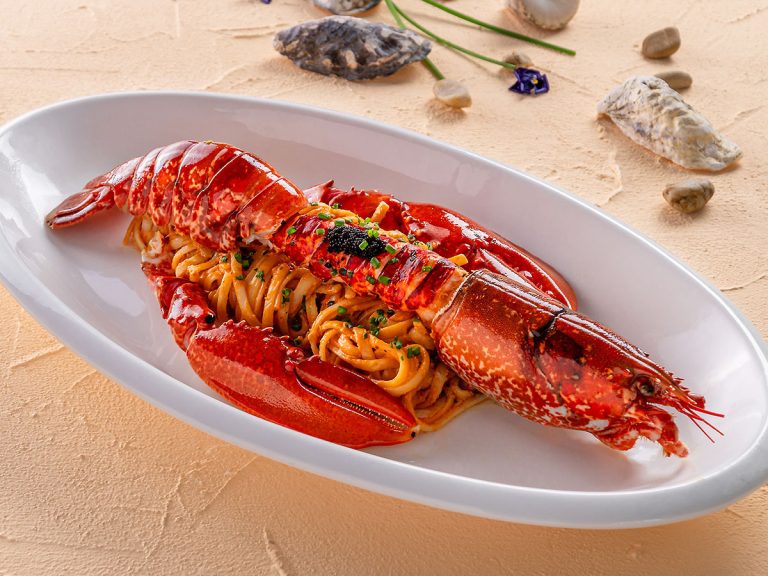 This culinary masterpiece showcases succulent lobster meat paired with vibrant creamy tomato pasta, creating a symphony of indulgence.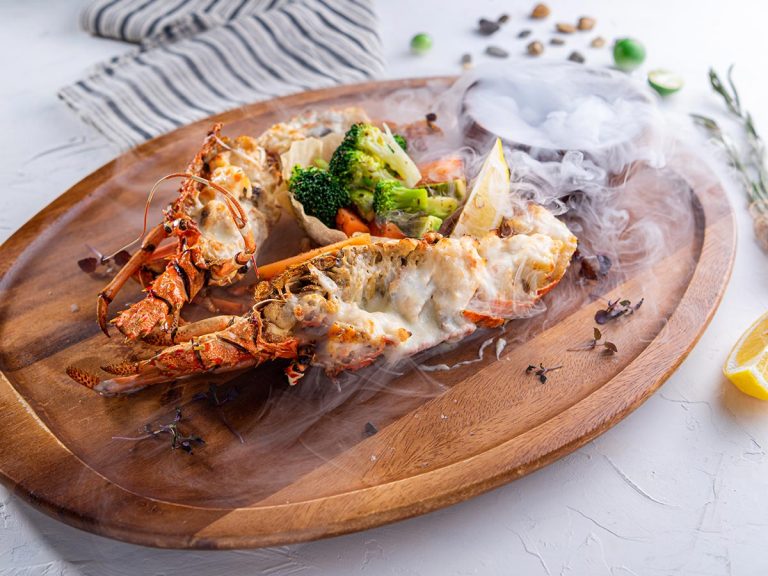 Piquant oven baked lobster, grazed with melted cheese and creamy sauce, served with assorted vegetables.
This tender, succulent chicken breast is sided by a mediterranean creamy tomato sauce infused with aromatic herbs and spices, on a bed of roasted vegetables, with a side of braised pine nuts potato.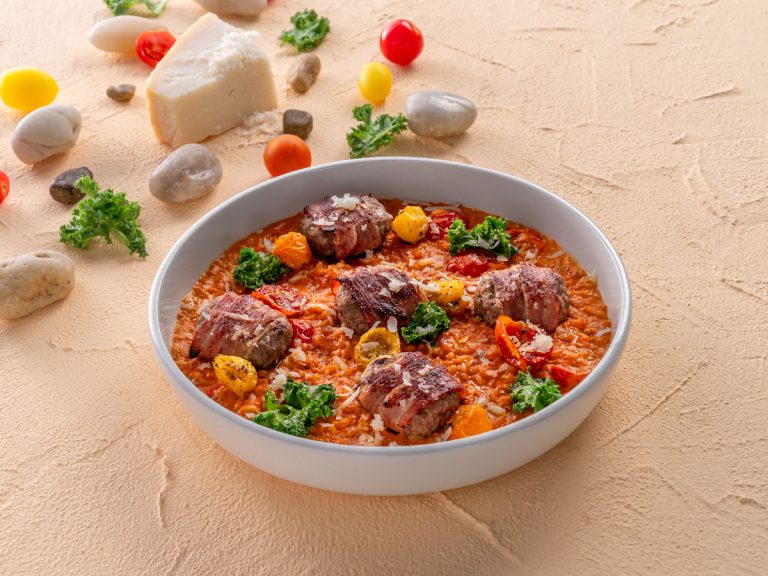 Succulent meatballs enveloped in beef bacon, served over creamy marinara-infused risotto and garnished with parmesan cheese.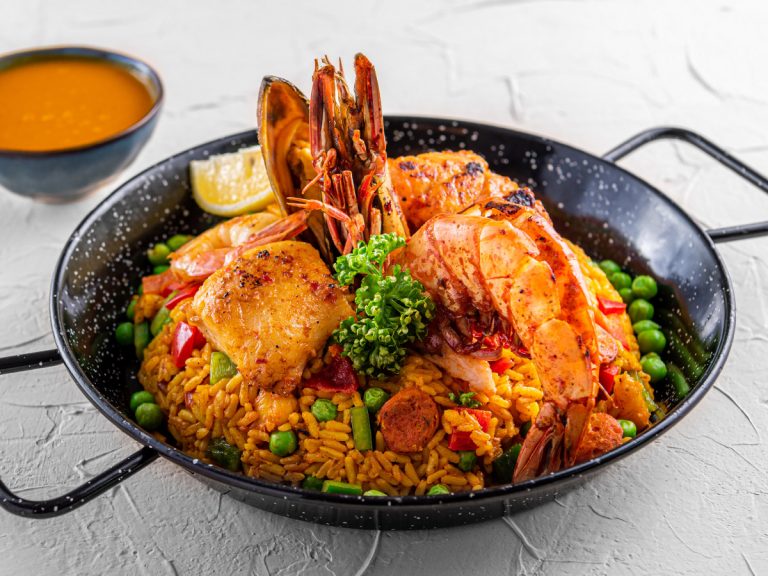 A bed of Mediterranean style saffron rice, infused with vegetables and covered with a rich assortment of seafood.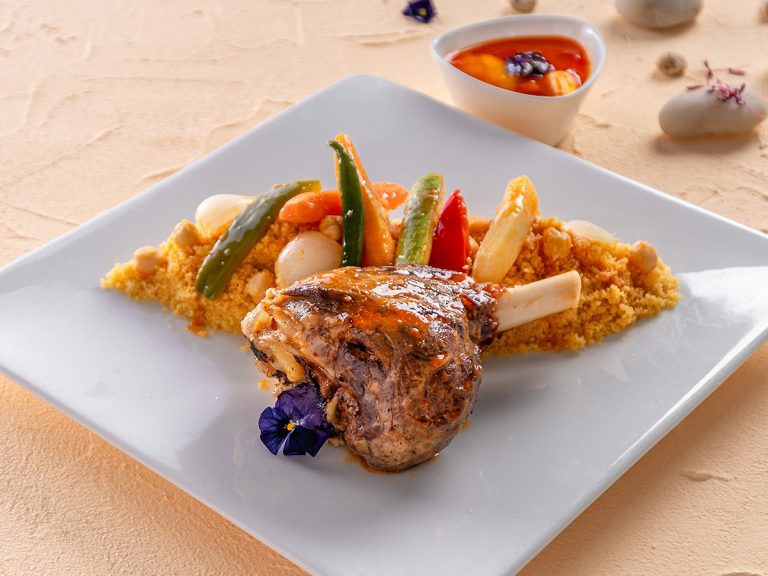 Succulent roasted lamb thigh rests atop a bed of flavorful couscous cooked with tomato sauce, zucchini, carrots, chickpeas, and onions.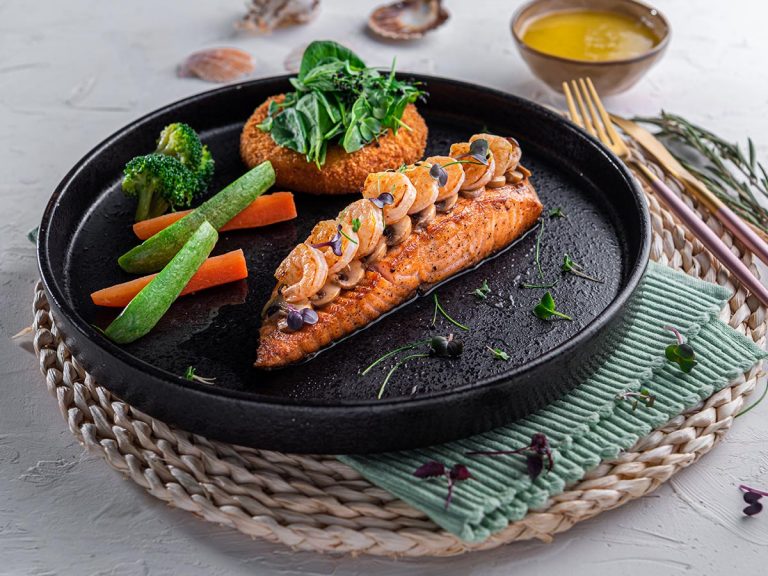 Tender salmon fillet, prepared with French meuniere sauce, topped with shrimps and mushrooms, served with fried mashed potato, garnished with spinach.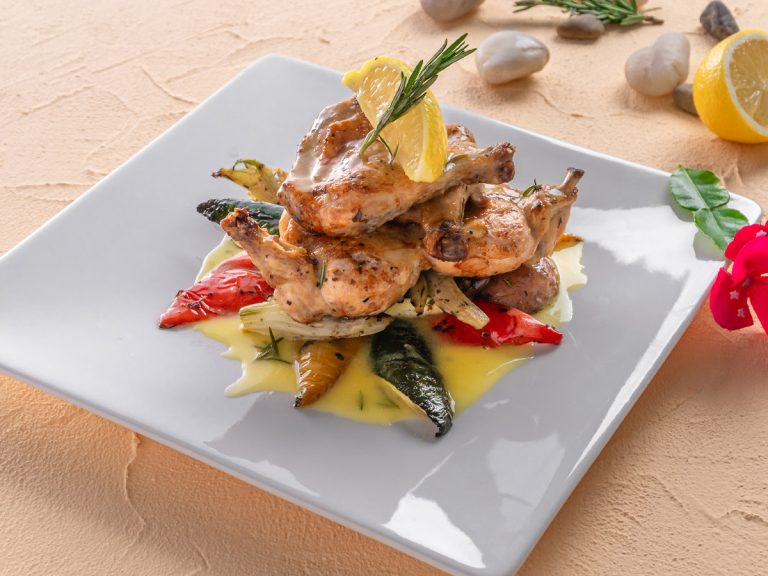 A tender baby chick, expertly roasted in layers to perfection. Infused with vibrant roasted peppers, and soaked in a tantalizing butter sauce crafted from zesty lemon, fragrant rosemary, and olive oil.
Greek-style roasted Seabream fish, prepared with olive oil, garlic, and lemon, served with baby potatoes, and garnished with rosemary.