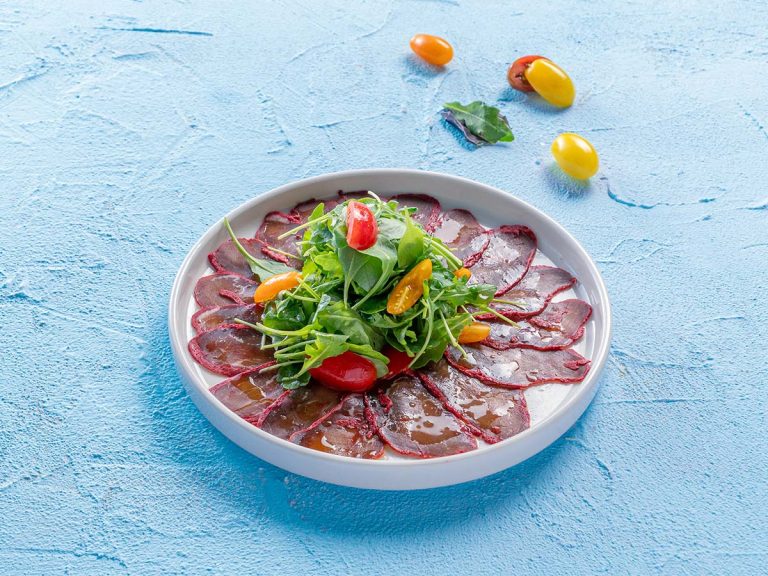 A Mediterranean salad featuring basterma and fresh ingredients.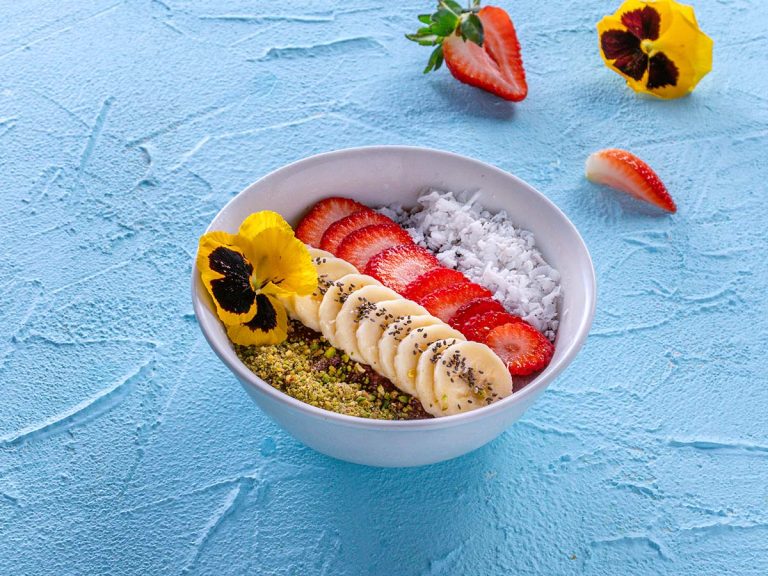 A vibrant breakfast bowl bursting with fresh flavours, featuring Acai Sorbet, fresh coconuts, pistachio, edible flowers, chia seeds, and more.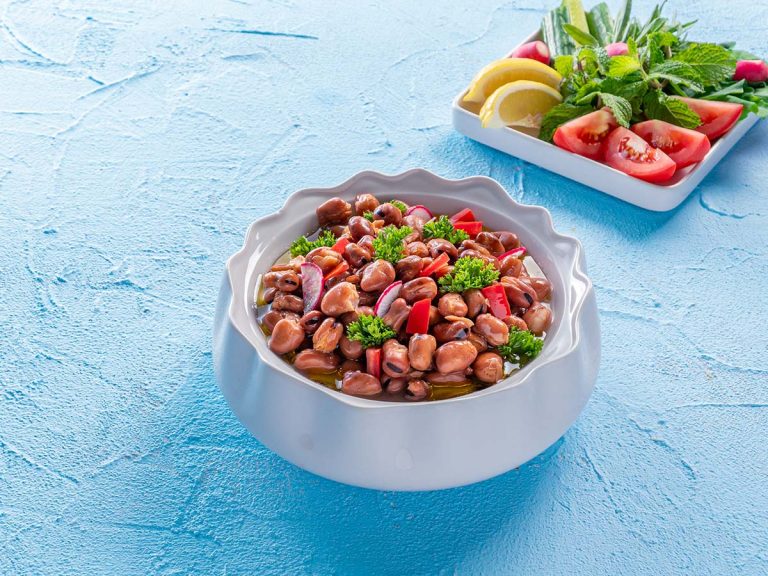 A classic Middle Eastern dish with fava beans.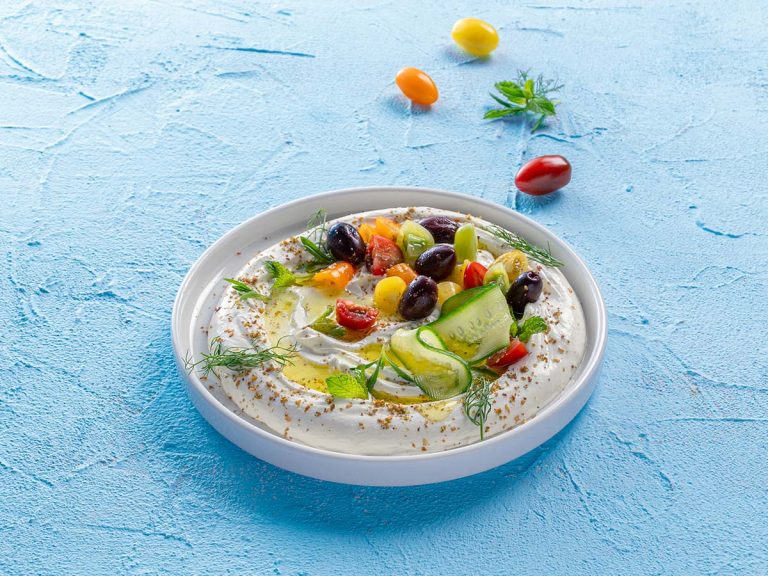 A delightful platter featuring creamy labneh with za'atar.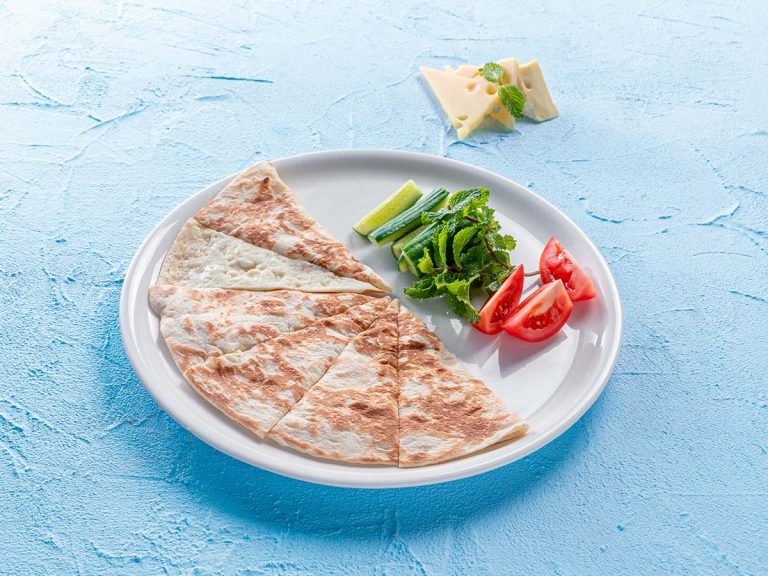 Saj bread with a delicious cheese topping.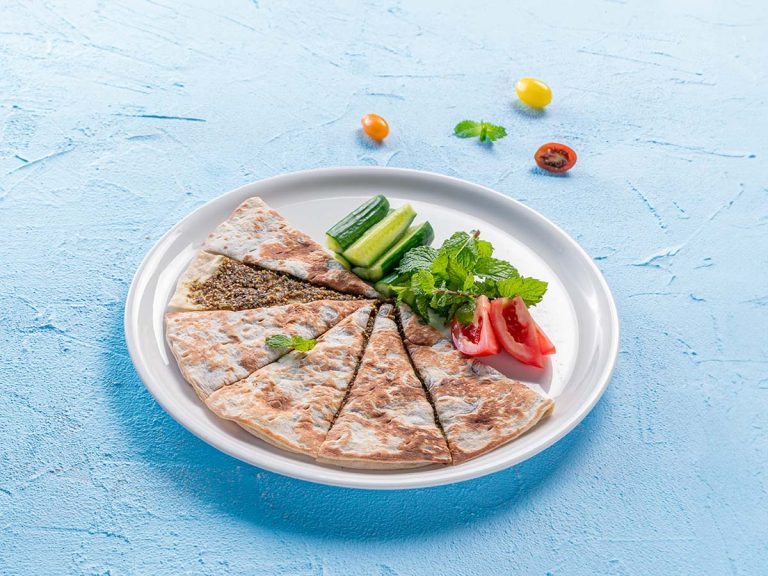 Saj bread with a classic zaatar topping.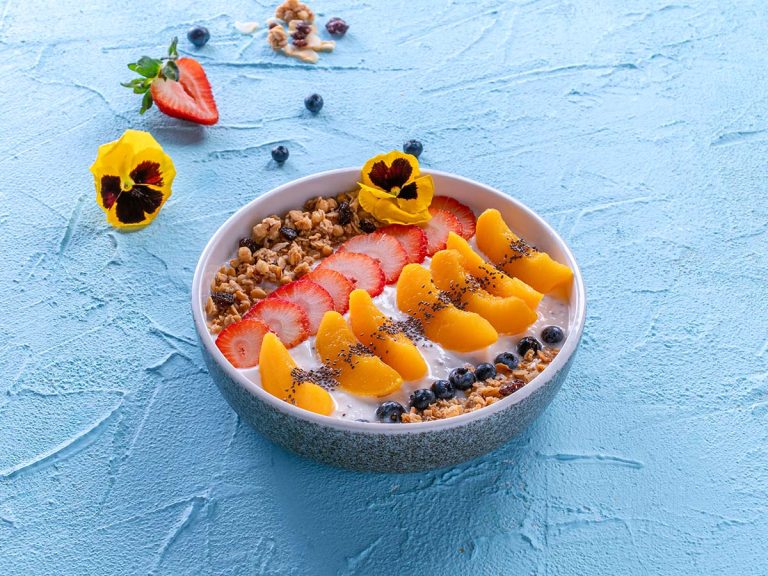 Dive into a tropical paradise with this bowl filled with yoghurt, granola, fresh fruits and a touch of chia seeds.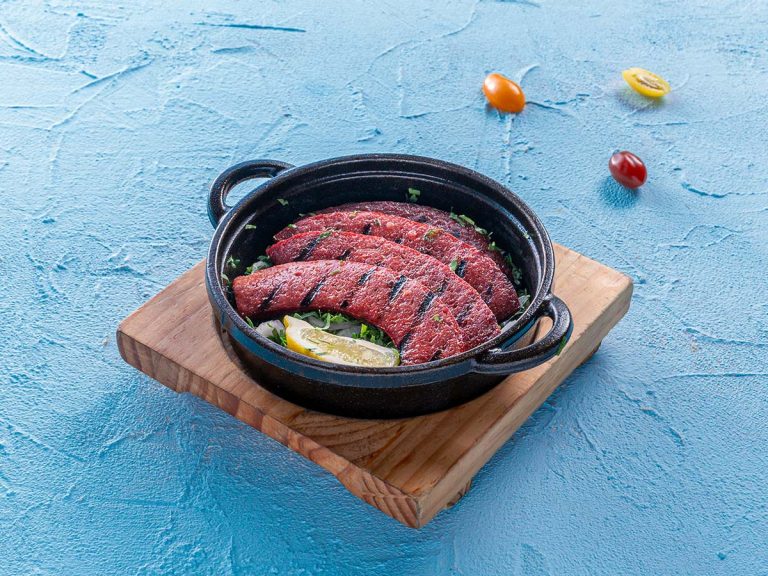 Spicy Turkish sausages, a flavorful side.