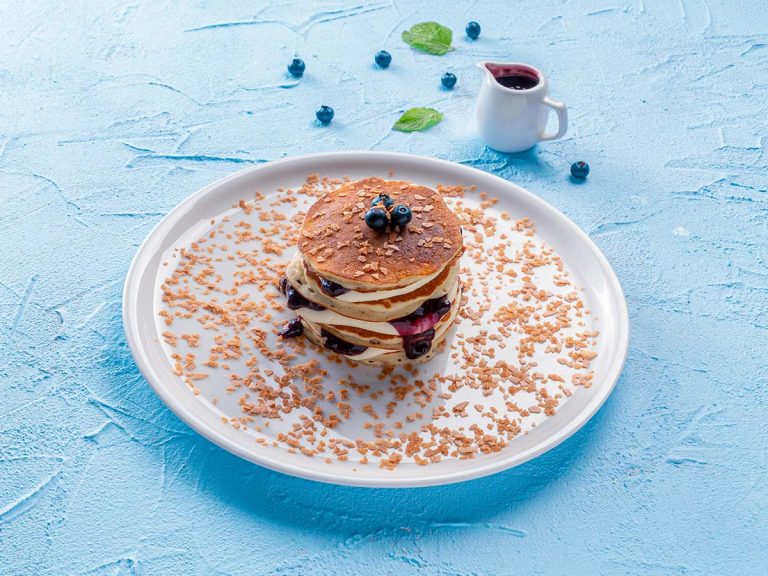 Fluffy pancakes layered with blueberries and topped with a delightful sauce.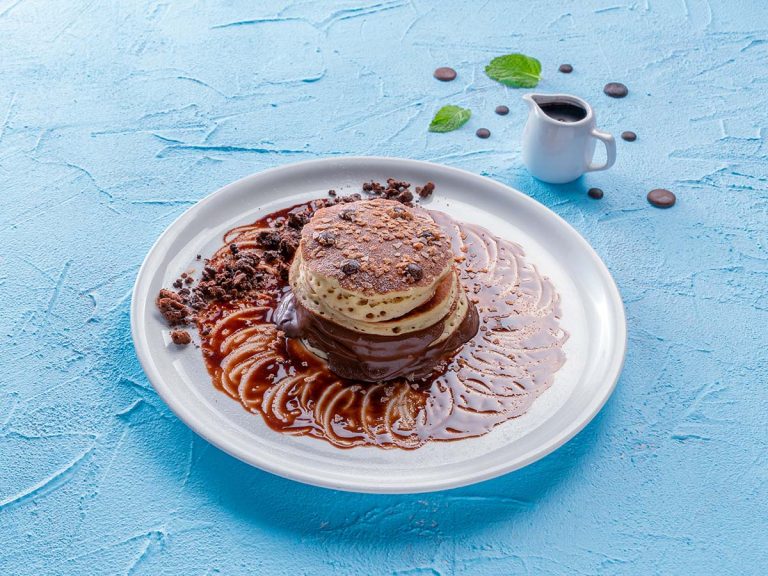 For chocolate lovers, a stack of dreamy chocolate pancakes.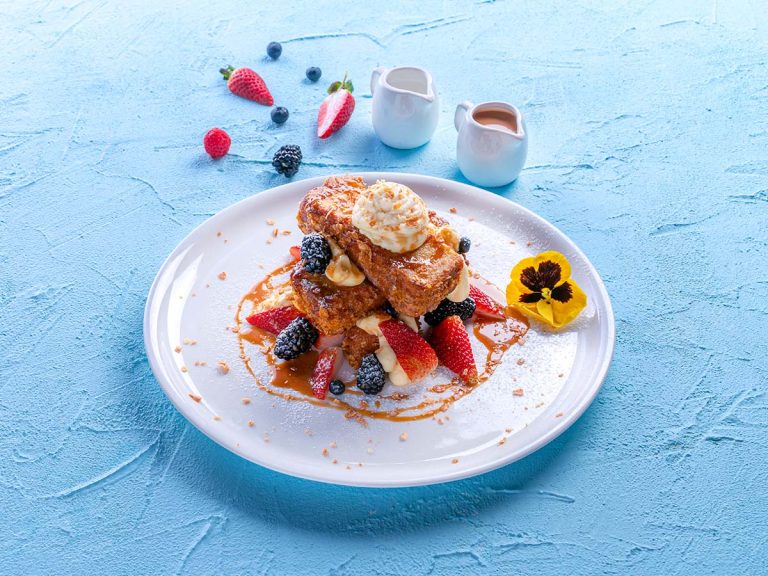 Classic French toast served with a delightful twist.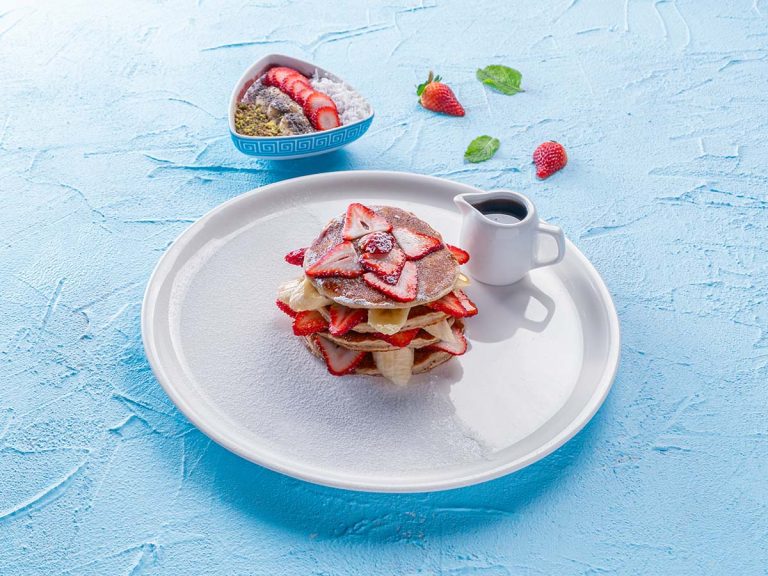 Oatmeal Pancake Stack [V]
Wholesome oatmeal pancakes stacked high, with a side acaii bowl, perfect for a hearty vegan start to your day.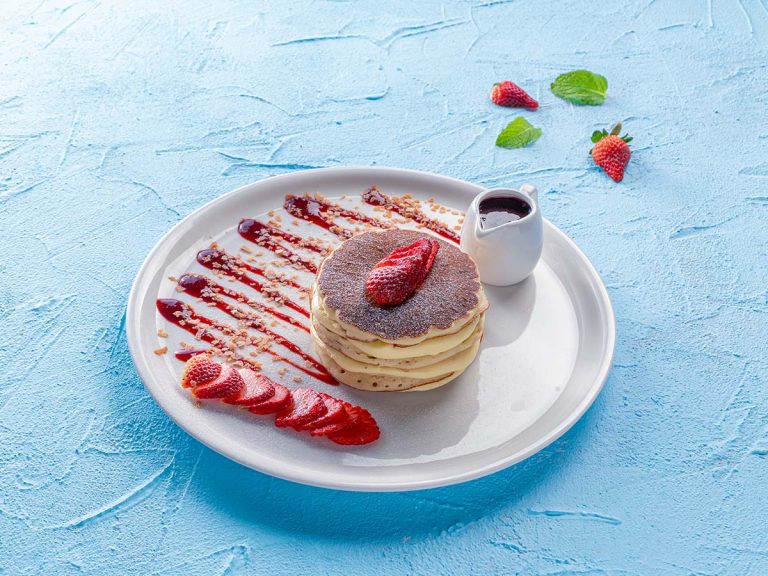 Triple Strawberry Pancake
Fluffy pancakes layered with triple the strawberry goodness.